Do you have a hobby, interest, passion, love, or idea you want to share with the world? A Personal Web Page on the internet is the ideal format. If you are reading this you most likely have seen countless other personal web pages and are interested in having one of your own. Using our PacificWebsite.net design service is the ideal solution for you if you don't have the time or desire to learn HTML programming.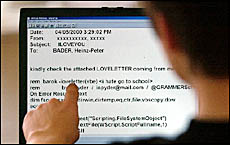 The uses of web space are endless!
consider the possibilties...


Personal/Family:

*Share your family history and those special occasions or
simply have a pictorial of your family and lifestyle to
share with others
*Family tree
*Family Photo album (secure from disasters)
*Hobbies
*Weddings
*Anniversaries
*Graduation
*New Birth
*Vacations
*Christmas letter
*Family member accomplishments
*Family Magazine / Newsletter
*Advertise your car for sale
*Advertise your house for sale

Clubs/Organizations:

Make a difference in the world! Raise awareness, educate,
conduct fund-raising, keep your constituents informed:
*Calendar of events
*Special events
*Fund-raising
*Education
*Resource directory
*Chat lines
*Invitations
*Team events & practices


Business:

Have a professional presence on the World Wide Web that
gets you results - for a fraction of standard market prices:
*Retail
*Professional services
*Technology and education
*Resumes
*Testimonials
*Specifications / Bids
*Company Marketing
*Talent / Entertainment Portfolio
*Project Portfoli
Contact us to discuss the layout and content of your very own personal web page.