The McKenzie Institute of National and International Public Policy is an Australasian based private independent think-tank. Our interest is in national and international public policy with political, economic, national security, military, health and scientific emphasis.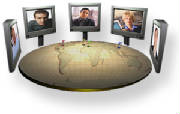 Our goal is to provide news, scholarly research and commentary from a varied selection of Institute members as well as other contributors from Australasia and abroad. We wish to raise many important, if not critical issues that have been hidden from the public and place them on top of the table for public discussion.
This site is a work in early progress. More and more information will be loaded over the coming months. We appreciate your patience and invite you to visit us on an ongoing basis. Invite your friends and family to our site.